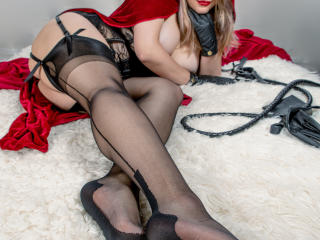 My Fetish: I like SPH, CBT, JOI, CEI, Belt dick, cuckold, feet
Webcam profile: I'm Jaw-dropping, Impressive, Breath-taking, Charismatic , Heavenly… I don't have to ask you how much you want me because I know how much you want to satiate me, you want to commence being my tiny fucktoy dude, lil' girl dude, my intimate worshiper. So, let's go… You need a Empress to command you in your so useless life. Come to lose yourself and I will be the reason why.
Favorite fuck-a-thon position: Queening position
What I do in my fledgling show: I love to tease boys. Make them perceive so powerless while i fumble myself. While i walk and they sight to my flawless soles. Make them get on doggy and pummel their backdoor so rock hard!
What I don't like: I hate people praying for free things. Or for hurry up stuff…. If you want a good display you will get it with me… always that i can feel convenient with you!