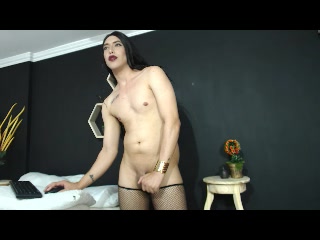 My Fetish: My largest desire is to have a group hump to poke a
Webcam profile: Hello, I am Sofia, I am 20 years elder, I am from Colombia, I love to dance, I am a highly charismatic trans hoe, I love to play, have a fine time, converse about any topic, I love my gams, I think it is the hottest thing I have, I really like the color turquoise, I love gobbling I love the gastronomy of other countries and I would love to travel to know the world and all the existing cultures.
Favorite fuck-a-thon position: Trapeze. Dragon. The Amazon. Legs to shoulder. Lotus.
Stairs.
What I do in my inexperienced show: I love that my ass is sucked, I enjoy the tongue inside me too much, I can make jizz only in that activity, I too much enjoy being able to put my thumbs in both my booty and the butts of others, I am entirely versatile and I am exhilarated by someone just
What I don't like: Nothing sloppy, I hate everything dirty showcase.